Storm King's Thunder
Cloud Castle Upgrades
Nicknamed the "Flying Fortress" by Almore, the cloud castle inherited by the party is heavily modified to be customized compared to its cloud giant counterparts. As such, speed, combat, and adventuring capabilities can be added to to create a stronger variant.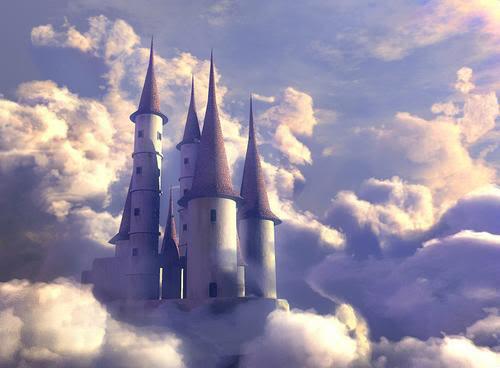 Categories and Cost
Cloud castle upgrades are divided into three categories: "Combat" "Maneuver" and "Utility" . Further, upgrades have three separate cost: "Material Cost", "Craftsmen Cost", and "Time Cost", along with man-power needed to man certain upgrades. Establishing a friendship or earning a discount can lower the cost of material and the craftsmen; however, time cannot be discounted.
Material, Craftsmen and Man Power
Material is further divided into several categories. Establishing a discount from a supplier of that material will discount that material by the percentage of the discount.
The materials are: metal, wood, technology, arcane, textile.
Craftsmen are further divided into several trades. Establishing a discount from a craftsmen of that trade will discount that trade by the percentage of the discount.
The trades are: Smith, carpenter, tinkerer, artificer, enchanter, rune-smith, artist.
The last piece of upgrading equipment depends on the upgrade. Certain upgrades required to be manned in order to operated effectively. The cost of this man-power can be discounted, or even free, depending on the situation.
Combat Upgrades:
Combat upgrades assist in bombardment operations and aid the party in combat.
Roll Platforms: These platforms are designed to permit average humanoids the ability to move boulders and accurately target units below them (In clear weather). The platform is manned by a crew of four: two loaders, who load the rock, and fire it; one rotation officer, who maneuver the rock to the desired position; and a target coordinator, who uses a gyroscope to call out the perfect position for a rock. The process of loading and firing a rock is accurate, but takes about four minutes for most crews.
| | | | | | | | | |
| --- | --- | --- | --- | --- | --- | --- | --- | --- |
| Level | Material Cost | Craftsmen Cost | Manpower Cost (Month) | Material Required | Trades Required | Time Required | Manpower Required | Upgrade Description |
| 1 | 25,000 GP | 5,000 GP | 300 GP | Metal, Wood | Smith, Carpenter, Tinkerer | 50 days | 4 | A single Roll Platform is added to the cloud castle. |
| 2 | 25,000 GP | 5,000 GP | 300 GP | Metal, Wood | Smith, Carpenter, Tinkerer | 50 days | 4 | A second Roll Platform is fitted to the cloud castle. |
| 3 | 25,000 GP | 5,000 GP | 300 GP | Metal, Wood | Smith, Carpenter, Tinkerer | 50 days | 4 | A third Roll Platform is fitted to the cloud castle. |
| 4 | 25,000 GP | 5,000 GP | 300 GP | Metal, Wood | Smith, Carpenter, Tinkerer | 50 days | 4 | A final Roll Platform is fitted to the cloud castle. |
| Custom | 50,000 GP | 10,000 GP | N/A | Metal, Technology | Smith, tinkerer, artificer | 150 days | N/A | The process is modified to be able to be completed mechanically, removing the need for manpower. |
| Custom | 30,000 | 20,000 | N/A | Arcane | Artificer, Enchanter | 100 days | N/A | An arcane pocket-dimension is fitted to the loading mechanism, allowing for rocks to be automatically loaded. |
| Custom | 10,000 | 2500 | N/A | Metal | Smith, Tinkerer | 100 days | N/A | The arcane platform is mounted upon dwarvish cart-rails, allowing the entire platform to be moved freely to its desired position. |
| Custom | 200,000 | 50,000 | N/A | Magic | Enchanter | 25 days | N/A | The soul of some long deceased marksmen is purchased, and embedded into the Roll Platform, allowing dead accuracy. |
Ballista: